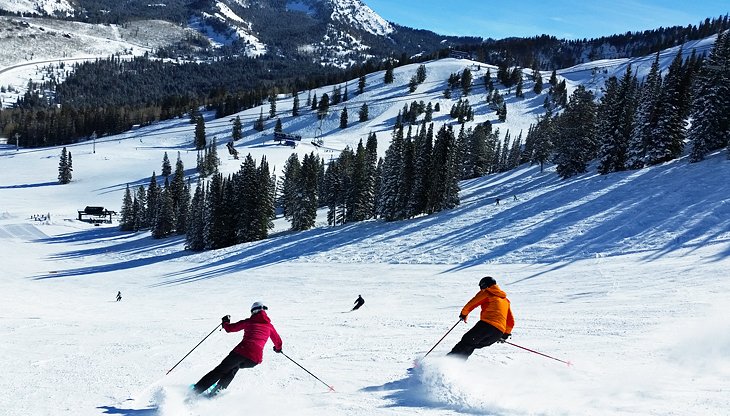 Utah is home to big mountains, thousands of acres of skiable terrain, and everything from top-end resorts to small local hills with only day use facilities. Utah can also be a surprisingly affordable ski destination, especially when compared to some of the big name ski resorts in neighboring Colorado.
At the epicenter of skiing in Utah is Salt Lake City. While there are no ski hills right in the city, there are eight major ski resorts within an hour's drive, and many of these are only 30 to 40 minutes away. Park City, just 40 minutes outside of Salt Lake City, is a popular ski town with the ski resorts of Park City and Deer Valley on its doorstep. Note that not all Utah resorts offer both skiing and boarding. Deer Valley and Alta are only open to skiers.
Staying in Salt Lake City and commuting to the ski hills can save you a significant amount of money. But if you are looking for the full-on ski-in, ski-out, or walk-to-the-slopes experience, you'll find all kinds of possibilities at the resorts.